UPCOMING EVENTS
We look forward to celebrating Medical Alumni Weekend on March 3-4, 2017, at The Ritz-Carlton, Coconut Grove. If you would like to be a reunion chair or a CME presenter, please contact erin.sekerak@miami.edu.

WAYS TO GIVE
THE JOHN K. ROBINSON FUND

STETHOSCOPES FOR STUDENTS

MEDICAL ALUMNI ASSOCIATION

ALUMNI SPOTLIGHT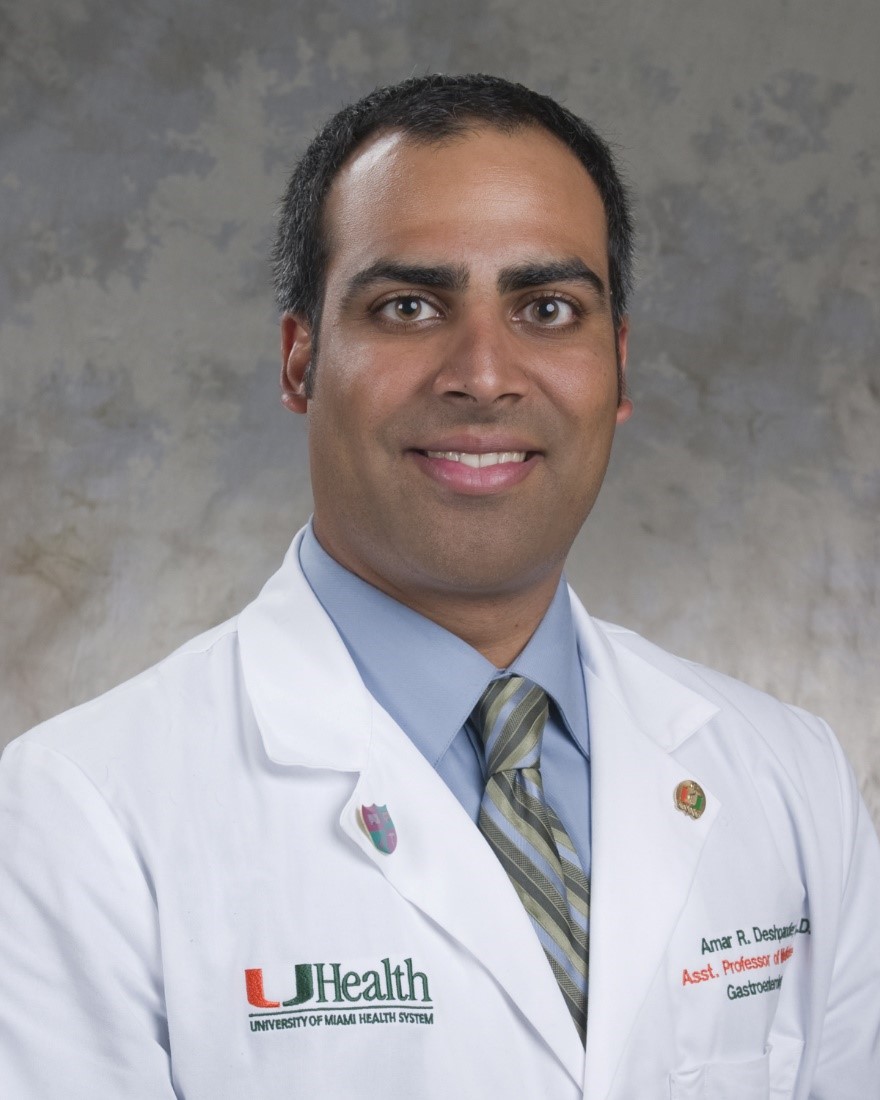 Amar R. Deshpande, M.D. '02
Medical alumnus, Amar R. Deshpande, M.D. '02, is Assistant Dean for Medical Education and Competency Assessment, an associate professor of medicine, and Vice Chief of Education in the Division of Gastroenterology at the University of Miami Leonard M. Miller School of Medicine. He completed his medical degree at the Miller School and then stayed at the University of Miami and Jackson Memorial Hospital, where he trained and then joined the faculty. | more

STUDENT SPOTLIGHT
Curtis Chen, M.D. Candidate 2019
Curtis Chen, M.D. Candidate 2019, is a first-year student at the Miller School of Medicine. In addition to his course work, he is committed to volunteering and community service. Curtis is also a part of the first Miller School class to receive an engraved stethoscope, donated by alumni and faculty, at the medical school orientation. Learn more about Curtis in this month's Student Spotlight. | more

CATCHING UP WITH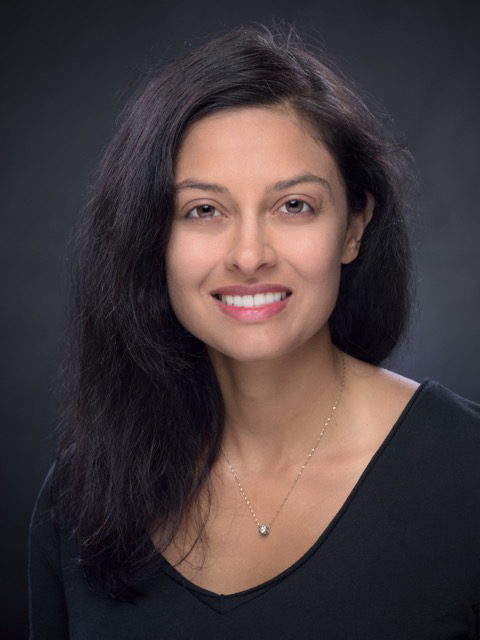 Catching up with: Devi Lalita Sridhar, B.S. '03, M.A. '05, M.Phil '05, Ph.D. '07
Devi Sridhar is a professor and Chair in Global Public Health at University of Edinburgh Medical School. She recently co-authored a book with Chelsea Clinton, adjunct assistant professor at Columbia University's Mailman School of Public Health,  which will be out this summer. Two years ago, the pair published a review on overseeing global health in the International Monetary Fund's Finance and Development magazine. She is also a long-time collaborator of UM President Julio Frenk. | more

DONORS AND SCHOLARS
Medical Student Scholars Have a Chance to Thank Donors at Annual Luncheon
The annual Medical Education Donors and Scholars Luncheon was held March 5 on the Schoninger Research Quadrangle to bring together grateful students with alumni and major donors of Miller School scholarships. 
 
Veiw 2016 UM Miller School of Medicine Donor Appreciation Video

to see the impact scholarship support has had on some of our alumni

. | more
LETTER FROM THE PRESIDENT
Dear Fellow Alumni,
I am happy to share with you the second edition of the Med 'Cane alumni newsletter. Following our debut edition in October, we heard from many of you, and will be adding new content and features in the future, thanks to your ideas.
This biannual publication is designed to provide the latest information on alumni events and giving opportunities, and spotlight the exceptional achievements of all our Miller School alumni. I encourage you to enjoy our Med 'Cane newsletter, visit your campus, nominate exceptional alumni for the alumni awards, and, above all, be proud to be alumni of the University of Miami Miller School of Medicine!
Please contact us via the Medical Alumni website or e-mail us at alumni@med.miami.edu with any alumni news we can share.
Sincerely,
Maria Victoria Egusquiza, M.D. '87
President, Medical Alumni Association

CEREMONIAL GROUNDBREAKING
Ceremonial Groundbreaking for the Miller School of Medicine Center for Medical Education


University of Miami and Miller School of Medicine leadership, community health leaders, and civic officials recently held a ceremonial groundbreaking for the new Miller School of Medicine Center for Medical Education. 
 

The building, which will incorporate innovative technology features, was made possible by a $50 million gift from Stuart A. Miller, J.D. '82, former Chair of the UM Board of Trustees, his brother, Jeffrey Miller, and sister, Leslie Miller Saiontz, which continues the Miller family's ongoing support for both UM and the Miller School.

| more

DEAN GOLDSCHMIDT
Dr. Pascal J. Goldschmidt to Retire as Dean of the Miller School of Medicine


Following a ten-year tenure, Pascal J. Goldschmidt, M.D., will retire as Dean of the University of Miami Miller School of Medicine at the end of May. Following his passion for international medicine, Dean Goldschmidt will explore new opportunities for the Miller School and UHealth – the University of Miami Health System in other countries.

| more

MATCH DAY 2016
Match Day 2016 Means Celebration and Relief


Match Day 2016 launched exciting new chapters for this year's graduating University of Miami Miller School of Medicine class. Of the 191 students, 186 went through the matching process, four are in the military service and went through the military match, and one student, who is going into research, did not pursue a residency. 

"The Class of 2016 has achieved the best match record of any class since I have been Dean," said Pascal J. Goldschmidt, M.D., Dean of the Miller School.

| more

See where Miller School students matched!

MEDICAL ALUMNI WEEKEND 2016
Celebrating the 60-year anniversary of the medical school's first graduating class – Class of '56
Miller School alumni from around the country had the opportunity to reconnect and reminisce March 5 at the annual Alumni Reception and Reunion Banquet, the crowning event of one of the Miller School's most eagerly anticipated weekends. | more

NEW INITIATIVES
DOCS Launches Website to Provide Health Care to Underserved Communities Nationwide
In an effort to showcase its innovative educational model of providing quality health care to underserved communities, the Mitchell Wolfson Sr. Department of Community Service (DOCS) at the University of Miami Miller School of Medicine launched a new initiative to share its work on the national stage. | more